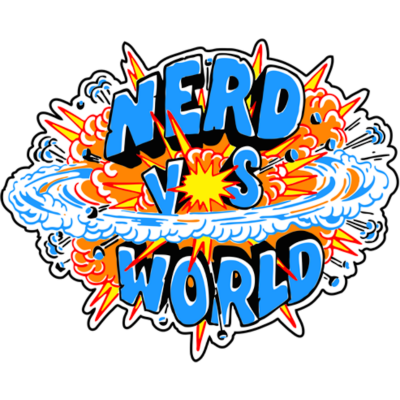 NerdVsWorld is a podcast from two thirtysomething nerds from Oxford: Brendan and Spindles. It was born out of the amalgamation of Brendan's NerdVsWorld youtube show and Si and Ady's Eclectic Technicolour Podcast of Awesome.
Every fortnight the lads tackle the latest news in Film, TV, Comics, Gadgets, Nerd Culture and more.
As well as this we also have special guests on the show in the form of various authors, actors and musicians. So far there have been appearances from the likes of Robert Rankin, Jonathan Green, Emma Newman, Megan Hayes, Professor Elemental and Bitter Ruin to name but a few.
New episodes are released fortnightly on Fridays and you can find the latest episodes of NerdVsWorld below, or you can subscribe below.