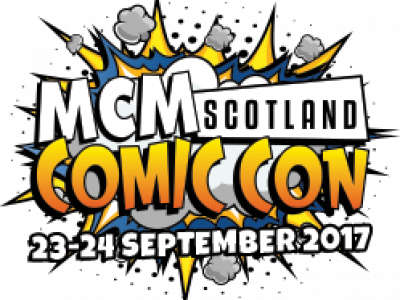 My second ever con fell on my birthday weekend and as such a group of 6 of us took to Glasgow for some time away to nerd-up and chill-out. This time I decided to give cosplay a go and spent the summer on and off planning and building myself a reasonable Adrian Toombes ("Vulture"; Spiderman: homecoming) costume. It's not the most amazing but given that it was my first go at this I am quite proud. The con itself was another exciting demonstration of the vast array of nerdery and the cosplay lived up to this. From casual dressers to occupational cosplayers and from niche subcultures through to Marvel and WWE we had it all. Particularly well represented were Deadpools, Spidermans, Harley Quinns, and Ricks. But enough of that, what about the strengths and weaknesses of the con as a whole?
Location/Venue
The location was the SECC which was easy to access by both road and train. There was ample parking available both directly at the venue but also 10mins away at the Glasgow Science Centre. Stewarding was well done as the queues on the first day were managed clearly and the line moved promptly. The SECC itself is a large, open, two-part hall accompanied by a side corridor of shops, eateries, cash points, and stairs to the auditoria. Overall, it served as a perfectly fine venue for the con.
Regarding the layout of the con itself,  it was quite cramped. All stalls and attractions were broadly on a grid system which made obvious isles and tracks to follow. However, for the volume of people attending, the spacing wasn't ideal as you were often near enough face-to-back with people which made not only navigating but also perusing the stalls difficult. They also put all con-related food into one of the sub-rooms which was nice. The venue itself had a good number of toilets scattered evenly around the rooms.
Lastly, advertisement fell a little short. Both the website and in-con advertisement wasn't as good as it could be, and some things were simply not at all. Most timetabled events were difficult to know about. Overall, a suitable venue but a little over-stuffed with much needed in terms of direction.
Stalls
There was a good range of stalls, as you would expect from MCM. This included standard commercial merch, with a focus on mystery boxes; seriously: there was not only a mystery box stand but serval of the other sellers also had their own! As well as plenty of independent trader selling homemade trinkets, there was also a good range of stalls including props, original artwork, comic books, and rather a lot of soft toys (particularly Pokemon and rainbow alpacas…). The other noticeable thing was there was a significant proportion of Japanese stalls including food and merchandise. This was quite nice, and it drew away from some of the more American-heavy themes. Overall, stalls were good. There was a decent range of things to look at and buy from the casual nerd through to the lover of niche anime.
Attractions
There was also a decent range of stalls/interactive things. Numerous photo opportunities including an Iron Throne, Minions, and a Delorian. Sadly, albeit not surprisingly, all photos with the guests were charged. Additionally, there was a great stand which took 3D picture for free. It consisted of an open booth with cameras on all walls. They'd then email you the pic and provide a link to have your own little model made! There was also a designated kids zone with play area which was a nice touch. It was also nearer the main food area which I'm sure was good for tired parents! Lastly, they featured both table-top AND video gaming areas which was an excellent addition.
Overall, it was far from a bad con. It was, in fact, very good in some ways. But it lacked in organisation and signposting which made certain aspects difficult. That coupled with the shear density of attendees was the problem. Attendance levels are a difficult one to balance but perhaps in future MCM Glasgow would benefit from moving to 3 days to spread the flow out. 7/10